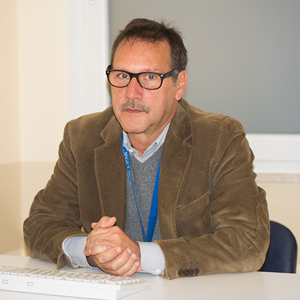 Specialist in cardiology (1983) and internal medicine (1990), since 2016 Dr. Clemenza has been Chief of the Cardiology Unit at ISMETT.
Since 1985 he has worked in several cardiac units of Sicilian hospitals, and in 2004 became Chief of the Heart Failure Unit at ISMETT.  Together with other colleagues of the Cardiology and Cardiac Surgery and Heart Transplantation Units, he contributed to the creation and development of the heart transplant program (started in 2004) and VAD program (started in 2010).
He has promoted and actively participated in several cardiology research projects, particularly in the field of heart failure, both at ISMETT and in collaboration with Italian and international academic and hospital centers.
He is the author of 34 peer-reviewed articles.
He is assistant professor of Medicine at the University of Pittsburgh, and was an ECM Referee for cardiology at the Italian Ministry of Health from 2003 to 2005.
He was the coordinator of education in the medical area at ISMETT (2012-2014), and was secretary general of ANMCO (the Italian association of hospital cardiologists) from 2002 to 2006. He has been a speaker at several national conferences in the last 20 years.
He was co-supervisor (in collaboration with the University of Palermo) for the cardiology specialization theses of eight students who developed educational projects at ISMETT.
Dr. Clemenza e is currently working on a heart failure integrated care model in the outpatient clinic, in which novel strategies will be used at ISMETT for preventing re-hospitalization.