Liver transplant for biliary atresia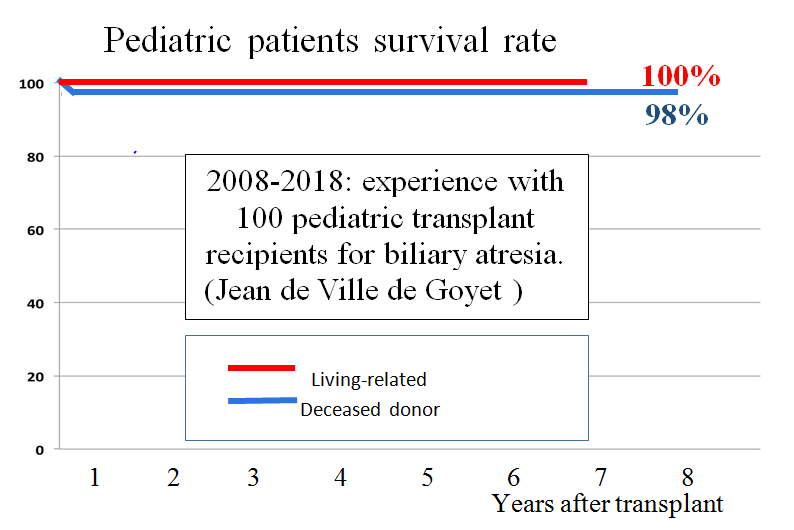 Liver transplantation currently represents a sound therapy for pediatric patients affected with biliary atresia.
Download our presentation pack to discover benefits and risks of liver transplant in pediatric patients suffering from atresia, survival rates, and when to opt for this procedure:
Liver transplant in pediatric patients affected with biliary atresia
An interesting letter published by Corriere della Sera, and the answer to it by Jean de Ville de Goyet – Director of the Department for the Treatment and Study of Pediatric Abdominal Diseases and Abdominal Transplantation at ISMETT – can be consulted at the following link:
My daughter is on the transplant waiting list, how can I become a donor? (Published on "Corriere della Sera")
For further information, please contact our physicians specialized in pediatrics.
Email: pediatria@ismett.edu
Fax: + 39 091 21 92 400